First, have a look at what are Airport Shuttle Ride Service:
Air shuttle services are the easiest, safe, and economical way to get to and from the airport. Everyone is concerned about the timings as they want to reach the airport on time. The passenger looks for comfort, a time-efficient, and safe ride to the airport.
With airport shuttle services, you can enjoy the company of other passengers as you quickly travel to your destination. Many service provider offers non-stop ride service with fewer stop and smaller vehicles, while others offer bigger vehicles, with many stops. Security and time efficiency should be a key point for both smaller and bigger vehicles.
You can follow these tips to hire the best Airport Transportation services.
1. You should explore different companies on the internet.
Different airport shuttle service providing companies are present over the internet, you can choose one for you easily from there. You can select them by visiting their website directly.
But, keep one thing in mind don't just rely on their website, as every service provider claims that they are the best! You should look for their reputation; always make sure your transportation service provider has a good reputation. Here, we will advise you to look for their customer's reviews, as reviews provide you with the actual experiences and thoughts from people who have availed the shuttle service.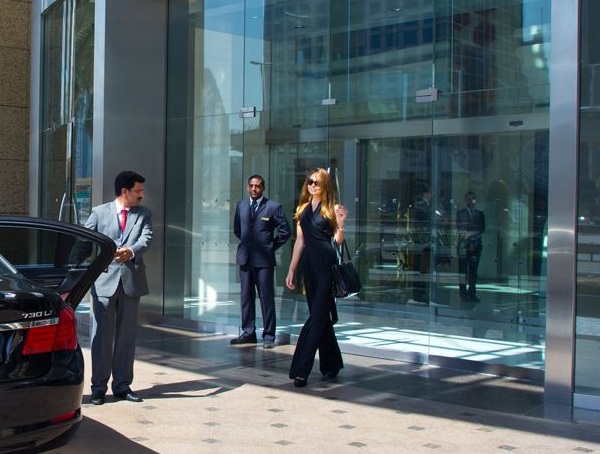 2. Check all the open opportunities, inquire about vehicle setup and condition.
Look for all the seating arrangements and extra facilities provided by your shuttle service, as some airport transportation facilitates their passengers with Wi-Fi for long routes; some offered complimentary snacks and other mentioned services on their website.
With all these facilities, make sure your service has vehicles that will meet your needs; either you need a van, car, bus, or limousine, they should have all the facilities you need. Every vehicle should be in good condition. The vehicle should be well equipped with every luxury you'd expect in a well-working vehicle. These may include air conditioning, heating, seating controls, and working windows.
3. Identify if you have a schedule, check for the available location.
Remember to go with the service that does not compromise on your plans; never waste your time on hiring an airport shuttle service that never reaches on time to your destination. Properly inquire about how much time they will take to pick you up and other related details.
Don't forget to look for the available locations; make sure that your airport transportation service has stops where you destined to be. Some shuttle services operate in different states, so make sure the service comes to the airport where you will be arriving, and they are going to the city you need to get.
4. Keep your budget into consideration.
The first thing to make sure while hiring a shuttle service is their cost; make sure that their price is reasonable. While traveling money is the primary thing you need to consider, either you want to go for a luxury airport transportation service or a simple one.
If you aren't familiar with the airport shuttle services or you are hiring airport transport for the first time, take some time out, do research, compare prices of different services and find out which is the best service at reasonable prices. Always look for discounts and deals, maybe some shuttle service is offering discounts if you book your arrival and return at the same time.
5. Do not delay or wait until the last minute to book your ride.
If you want to hire a professional or luxurious airport shuttle service for your trip, then do not wait for too long as companies with good services book up early by people, or maybe they will not have the exact type of vehicle or routes you want.
Always consider booking up your airport shuttle in advance; otherwise, you might have to pick the vehicles that are not completely matched to your needs, or maybe their routes are slightly different, and you have to walk for some distance. Airport shuttle services get booked quickly in the holiday season, so make sure you book your service in advance to avoid any pointless disturbance.
6. Always choose companies with good customer services.
Remember, a transportation service should be what they say about themselves, which means you should expect to be treated well. Boundless customer service is one sign of a transportation company that takes their job seriously and understands the customers' needs. They should welcome their passenger and present, respectful treatment. They should make sure you are comfortable during the whole ride.
It wouldn't be wrong if you ask a question to them online when you are booking the service. Conduct a mini online interview with 2, 3 shuttle service companies, gather information about them, analyze their way of treating, and talking then go with the best one!
7. Book the vehicle size according to your needs
Make sure you take the size of your gathering into deliberation when choosing an airport transportation service. As some companies offer mini taxies only, that won't fulfill your space requirement if you are traveling with many people.
If you have a large group, hire a transportation system that provides vans or other extensive vehicle services; otherwise, you have to pay for multiple drivers. Keep luggage space in mind as well. You may have a lot of luggage even when you are traveling alone; you need a ride with more space in that case. Search among different companies, look for the vehicles they are providing, and then select the one that perfectly matches your needs.
Summarizing Shortly!
Excellent transportation services always do their best to help you and provide you with the best service experience. Don't hesitate to contact airport transportation companies to make sure you will get what you desire.
Going to the airport is always an intense journey as you have time and safety issues in mind. Getting from the airport to your destination can also stress if you didn't hire your transportation service prior.
Hire the best Airport Transportation services and kick off all the tensions of traveling to and from the airport!