If you are planning to sell your house, it is obvious to think that you need to carry out all of those Interior and external remodeling and renovations and remolding's you have been delaying, now it's time to do all these remodeling work so that it will increase the value of your home before listing it for sale.
You may frequently look to remodel and renovate some specific parts of your home for a variety of reasons; they may not look like the design you desire, may need to repair or upgrades areas of the home, or you just want to give your home a fresh look prior to selling.
To raise your home's value is first dealing with your kitchen, followed by the bathroom. These are the two most used areas of your home and places that buyer's often look for attractive features, as well as enhancements.
Remodeling Your Kitchen: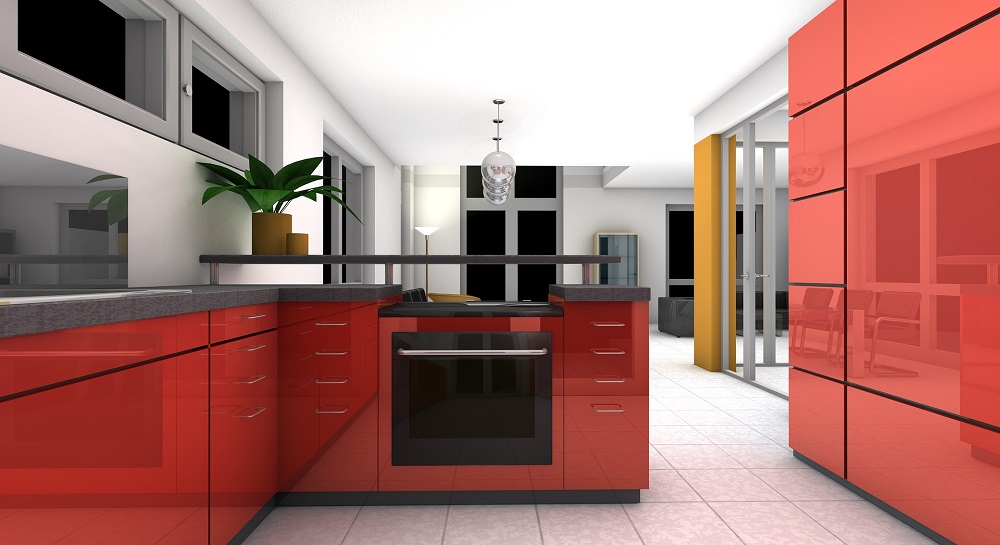 Updating and remodeling your kitchen is like renovating the heart of your home. Kitchens tend to be place where the most important and loving person of your family spend their time most, meals are prepared and shared there, and the place in the home where people come together frequently. Hence, your kitchen gets a lot of use every single day. It is very simple if you want to improve the quality and functionality of your home, you need to renovate its kitchen.
Basic things to look for when renewing your kitchen:
There are a variety of options when it comes to remodeling your kitchen, sometimes you want to go with the full remodel, and other time a smaller-scale refresher may do the assistance for you.
Renovating your kitchen may include removing old cabinets and installing the new one. You can rip up the floor and put down new tile that may matches your new cabinets. New lighting fixtures may include great and bright look to your old dark kitchen.
Remodeling Your Bathroom:
After the kitchen's remodeling, renovating your bathroom is the best remodel project you can do on your home to increase its value. A bathroom remodeling is a big responsibility, but the outcomes can be huge. Whether you just want to remodel a little part of bathroom or wants to give it totally new look it's time to make changes to it. If your bathroom is old there are many change that too much wasted water, poor lightning capabilities, and more make not only less attractive, but a big money waster as well.
Basic things to look for when renewing your bathroom:
There are many options available when you decide to renovate or remodel your bathroom. You can remodel older things and settings, like a toilet or sink, and replacing them with new. It could mean giving the bathroom a new coat of paint or laying out new tile for a fresh, organize feel.
What benefits your home get after remolding of your Kitchen and Bathroom?
Remodeling your home and kitchen can raise your home's worth and demand, many home seller often have doubts about selling after the renovation. They believe in selling the house when it looks like exactly the way you want it. Either bathroom or kitchen remodel them when the time is right it can raise the money value of your home, as well as increase the usage of space and bring more indulgence and peace into the lives of those who live there.
Benefits from kitchen remodeling:
Update the look of your kitchen: if your kitchen's design is surrounded around 1970's look, then it could probably need visual update. You can change the entire look just by painting walls, adding new wallpapers.
Reduce energy cost: updatingyourolder kitchen appliances to more energy-efficient applications can reduce the amount of energy your kitchen uses. You can also replace traditional lights to new LED models, it can be a great way to long-term energy saving.
Benefits from kitchen remodeling:
Add more space: you can renovate your small bathroom and get the benefit of adding extra space in your bathroom. You can make your small bathroom look more spacious by remodeling it.
More luxurious and modern: make your bathroom much more attractive, functional and airy just by remodeling it according to the luxuries of modern age. The possibilities of renovating your bathroom are endless.
Summing up shortly:
Depending on the level of your kitchen renovation, you could regain as much as 70 percent of your kitchen remodeling cost. A newly renovated kitchen always attracts home-buyers if you are looking to sell your home. As for bathroom remodeling is a trend, it is necessary. Bathroom remodeling can intensely increase the value of your home. By changing outdated structures with modern and energy efficient bathrooms can increase the value of your home up to $1000-3000.