Pregnancy is never easy, even in the best of cases. The mother's body goes through many changes while the growing fetus requires plenty of resources for its development. Even a healthy, well-cared-for mother is not guaranteed a smooth pregnancy, and in most cases, the mother has medical conditions that require to be regulated.
One of the most common conditions that develop during pregnancy is hypertension. The condition refers to when the blood pressure remains elevated even when resting. Hypertension in pregnant women is dangerous to both the mother and child and must be medically treated.
Types of hypertension during pregnancy
Women can suffer from different types of hypertension during their pregnancy. Knowing the type can help determine hypertension in pregnancy treatment and other complications to look out for. These types are:
Gestational hypertension –

This is when hypertension develops after the woman becomes pregnant. The condition will usually resolve itself after delivery.



Chronic hypertension –

If the woman has hypertension before getting pregnant, it is known as chronic hypertension. This type of condition will need medication.



Chronic hypertension with preeclampsia –

Women with chronic hypertension can develop preeclampsia which is a serious condition and requires medical care.
10 Causes of hypertension during pregnancy
Here are the most common reasons for hypertension during pregnancy.
Being overweight or obese
Being overweight or obese is known to cause hypertension. Excess fat and high cholesterol levels can narrow the blood vessels, thus increasing the blood pressure. Women who are looking to get pregnant are advised to get to their ideal weight based on their BMI under their doctor's guidance.
Inactivity
Long periods of inactivity increases the risk of developing hypertension by 30-35%. Physical activity is crucial for building a strong heart, which is essentially a muscle. A strong heart does not have to work hard at pumping blood, which reduces blood pressure.
Smoking
Smoking causes the heart to beat faster and constricts the blood vessels, thus increasing the blood pressure. Smoking is also dangerous to the developing foetus' health. The best gynaecologist will require that women quit smoking once they become pregnant.
Consuming alcohol
Alcohol consumption can lead to a decrease in vasodilators in the body. This means that the body cannot regulate itself and increase the blood vessels' size depending on the activity and what is required. Abstinence from alcohol will show signs of improvement within 2-4 weeks.
First pregnancy
Studies have shown that women with their first pregnancy are at a higher risk of developing gestational hypertension. Such women are regularly asked to check their blood pressure regularly and be diligent with their doctor's appointments.
Family history of hypertension during pregnancy
If the woman has a family history of gestational hypertension, they can develop the same. The best hospital for pregnancy will ensure that the blood pressure is carefully monitored throughout the pregnancy.
Pregnant with more than one child
More than one foetus requires more resources from the mother's body. The heart has to work harder to ensure that the babies receive all they need for their development. This added stress to the heart could result in hypertension.
Over the age of 35
Older women are more susceptible to developing hypertension during their pregnancy. The stress on the body is higher in such cases, which could result in increased blood pressure. This is one reason why a pregnancy in a woman above the age of 35 is known as a high-risk pregnancy.
    9. Assisted reproductive technology
Assisted reproductive technology like IVF is known to put the mother at a higher risk of developing the condition. The best gynaecologist should keep an eye out for this condition during the entire term.
10.  Diabetes or autoimmune diseases
Diabetes and certain autoimmune diseases increase the risk of hypertension. The woman will be screened for all such conditions early in the pregnancy.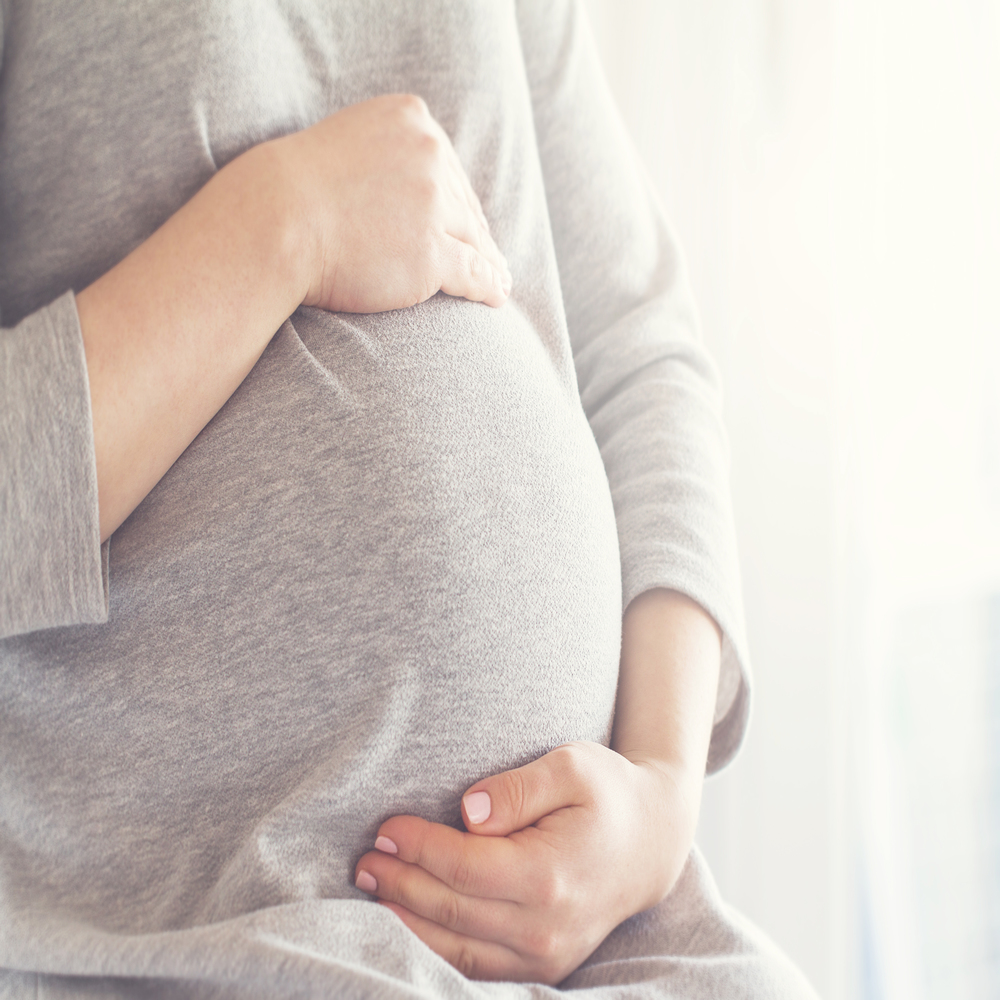 Risk factors for hypertension during pregnancy
There are certain factors that could increase the risk of developing hypertension during pregnancy. These factors include:
Lifestyle –

Smoking, consuming alcohol, being overweight, and not being physically active increases the risk of developing hypertension.
Age –

Women above the age of 35 are at high risk for developing complications like gestational hypertension.
Type of pregnancy –

First pregnancies, multiple foetuses, and assisted pregnancies are more prone to hypertension.
Preventing high blood pressure during pregnancy
There are several steps a woman looking to get pregnant or an already pregnant woman can take to reduce spikes in their blood pressure. A key component is to avoid the lifestyle risks mentioned above. If the woman is overweight, she can consult with a nutritionist and her doctor to develop a safe plan to lose the extra weight.
Smoking and consuming alcohol must be avoided at all costs since it can affect the mother's health and harm the developing fetus.
A regular step to prevent high blood pressure is to restrict the amount of salt intake. However, pregnant women require salt and must not cut down on the amount of salt they usually consume.
Pregnancy is a stressful condition that causes hormonal shifts and has a serious psychological impact on the mother. Care should be taken to reduce stress. Working with a therapist or practicing yoga and meditation can go a long way in reducing stress.
Regular and light exercise is recommended to most pregnant women. This will keep the heart active and reduce blood pressure.
In some cases, medication is the best treatment for hypertension. The mother's doctor will be in the best position to prescribe which medication is most suited.
Conclusion
Hypertension during pregnancy can be serious and requires close monitoring and medical attention. Consulting with a doctor is the best way to address this condition.