Most of us have a tendency to choose well-known tourist places when we travel because they lure us in with their famous sights and well-traveled roads. A universe of unexplored beauty does, however, exist and is just waiting to be found. These undiscovered destinations are tucked away off the beaten path, giving adventurous travelers the chance to discover fascinating cultures, magnificent scenery, and life-changing encounters. Join us as we set out to explore some of the most alluring undiscovered wonders on the planet if you're looking for a new sort of adventure, one in which taking the less-traveled path leads to the remarkable.
Key Takeaways
For a special and educational vacation experience, find off-the-beaten-path hidden jewels.
Explore less well-known locations that provide unique cultural experiences, breathtaking scenery, and lively local communities.
Accept the call of adventure and set off on a trip to discover lost riches all across the world.
The Beautiful Faroe Islands: A Work of Nature
Photo by Rogério Toledo on Unsplash
The Faroe Islands, which are sandwiched between Iceland and Norway, stand as a symbol of untamed natural beauty. This North Atlantic archipelago is a photographer's paradise with its craggy cliffs, gushing waterfalls, and lovely settlements. The charming community of Gásadalur, with its recognizable waterfall plunging into the ocean, and the stunning views from the peak of Slaettaratindur are highlights. Accept the seclusion of these isolated islands and let their breathtaking vistas inspire awe. 
Bhutan: The Land of Measured Happiness
Photo by Aaron Santelices on Unsplash
Bhutan is a land of calm and spiritual fulfillment that is tucked away in the Himalayas. Instead of using GDP to determine success, this hidden treasure uses GNH. Bhutan provides a genuinely comprehensive cultural experience with its elaborate monasteries, energetic festivals, and breathtaking mountain vistas. Don't miss the lovely alleyways of Thimphu, the country's capital, or the spellbinding Paro Taktsang (Tiger's Nest) monastery, situated perilously on a cliffside.
Italy's Puglia: A Gastronomic Odyssey
Photo by Kirsten Velghe on Unsplash
While the big Italian towns enthrall visitors with their art and history, Puglia entices foodies with its delicious cuisine and untainted countryside. Puglia offers a sensory feast with its whitewashed villages, olive trees, and immaculate beaches. Enjoy regional specialties like orecchiette pasta and burrata cheese as you stroll through Alberobello's picturesque streets, which are famous for its distinctive trulli buildings.
Photo by Graham Holtshausen on Unsplash
The TSS visa (Temporary Skill Shortage visa), if you're looking for adventure Down Under, may well be your ticket to finding Australia's undiscovered gems. There are treasures that are less well-known than the Great Barrier Reef and the renowned Sydney Opera House. Discover the untamed vistas of the Blue Mountains, get up close and personal with rare animals on Kangaroo Island, or get lost in Melbourne's thriving arts community. The TSS visa provides opportunities for a wide range of activities in this enormous and alluring nation.
Madagascar: The Land of the Supreme Nature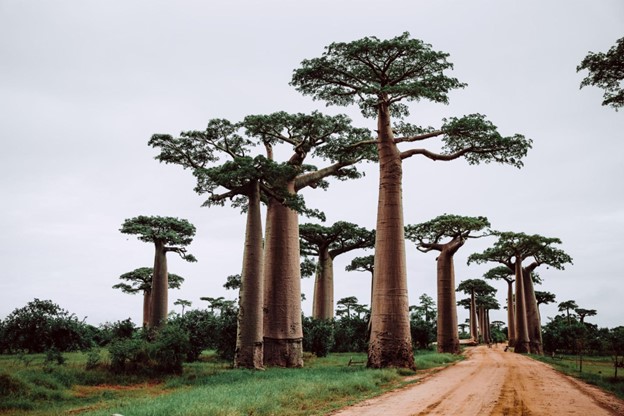 Photo by Graphic Node on Unsplash
Madagascar, a biodiversity hotspot unlike any other, is a haven for those who enjoy the outdoors and wildlife. Learn about the island's distinctive plants and animals, including the fabled lemurs and baobab trees. The ethereal limestone structures of Tsingy de Bemaraha National Park and the unspoiled beaches of Nosy Be provide an exceptional fusion of excitement and tranquility.
Uzbekistan's Rich Cultural Tapestry
Photo by Joel Heard on Unsplash
Uzbekistan's culture and architecture have been profoundly influenced by its Silk Road past. Explore the old city of Samarkand, which is embellished with beautiful Islamic tilework, to get a glimpse of Central Asia. The beautifully preserved Old Town of Bukhara and Khiva, a desert city, take you back in time and give you a sense of the region's colorful history.
Namibia: Beyond the Desert Landscapes
Photo by Arne Smith on Unsplash
The imposing vistas of Namibia redefine what is meant by magnificent beauty. The Namib Desert's exotic Sossusvlei dunes stand out mesmerizingly against the clear sky. A memorable journey may be had in this jewel of a sparsely inhabited area thanks to the wildlife-rich salt flats of Etosha National Park and the unsettling shipwrecks along the Skeleton Coast.
Final Thoughts
Travel experiences are genuinely redefined by hidden jewels in a world overrun with tourist attractions. They call us to leave the well-traveled road and venture into the unknown, where we will find unspoiled beauty and varied civilizations. These artifacts serve as a reminder that genuine exploration is more than just checking boxes; it's also about building relationships, gathering anecdotes, and welcoming the unexpected. Consider swapping the expected for the remarkable when you plan your next journey. The genuine joy of travel lies off the beaten path, so let the appeal of undiscovered treasures motivate you to explore. You'll feel the pulse of authenticity, the rush of discovery, and the pure delight of being a traveler, not simply a tourist, in these less traveled regions of the world.