#1. Sustainability and Eco-Friendliness
As people become more conscious of the impact of their actions on the environment, sustainability and eco-friendliness will be at the forefront of interior design in 2023. The use of natural, renewable materials such as bamboo, cork, and reclaimed wood will be on the rise. Energy-efficient lighting and appliances will also be a priority, along with reducing waste and using eco-friendly cleaning products. This trend reflects a growing concern for the planet and a desire to create a more sustainable future.
#2. Warm and Earthy Colors
2023 will see a return to warm, earthy colors. Rich browns, deep greens, warm oranges, and muted shades of blue and pink will create a cozy, welcoming atmosphere. These colors can be used as accents or as the main color scheme, depending on the homeowner's preference. The warm and earthy colors trend reflects a desire for comfort, relaxation, and a connection to nature.
#3. Mixed Materials
In 2023, we will see a rise in the use of mixed materials, creating a more eclectic and personalized look. Metal and wood, leather and velvet, and glass and concrete are just a few examples of combinations that will be popular. This trend encourages creativity and individuality in design and allows for a more unique and personalized space.
#4. Biophilic Design
Biophilic design is all about bringing nature indoors, and in 2023, it will be a major trend in interior design. Incorporating natural materials such as stone and wood, living walls, and indoor gardens will be popular. Biophilic design has been shown to have a positive impact on mental health and wellbeing, making it a popular choice for homeowners and designers alike.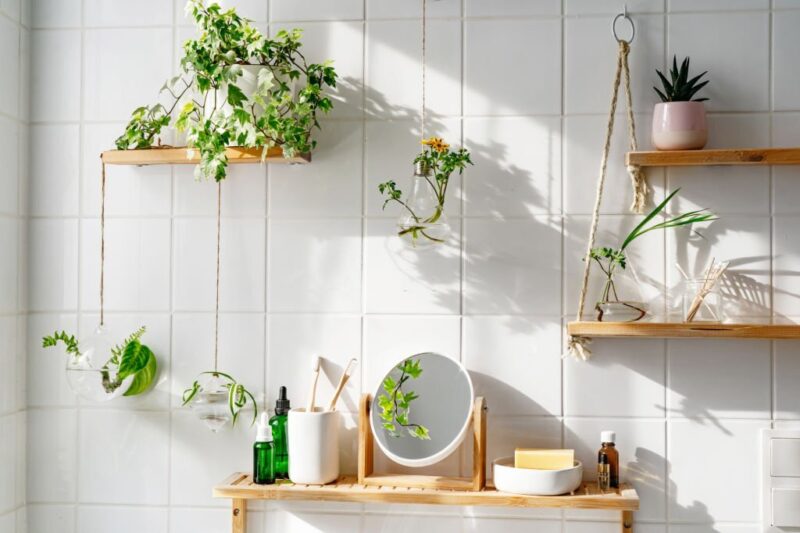 #5 . Multifunctional Spaces
As homes become smaller and more expensive, multifunctional spaces will become increasingly important in interior design. Creating a workspace that doubles as a guest room, or a living room that can be transformed into a home theater, will be key. The trend is to create flexible and adaptable spaces, allowing homeowners to make the most of every square foot of their home.
#6. Bold and Geometric Patterns
Bold and geometric patterns will be a major trend in 2023. From abstract shapes to intricate designs, these patterns add visual interest and depth to a room. They can be used as wallpaper, area rugs, or even as accent pieces. This trend reflects a desire for creativity and playfulness in design.
#7. Technology Integration
As technology continues to advance, it will play an increasingly important role in interior design. In 2023, we can expect to see more homes with integrated smart home systems, automated lighting and temperature control, and voice-activated assistants. Technology will seamlessly blend into the design of the home, making it more functional and efficient.
#8. Vintage and Retro Style
In 2023, we will see a resurgence of vintage and retro style. From mid-century modern to art deco, these classic styles add a touch of nostalgia and glamour to a space. Vintage furniture and decor will be on-trend, as well as retro-inspired wallpaper and textiles.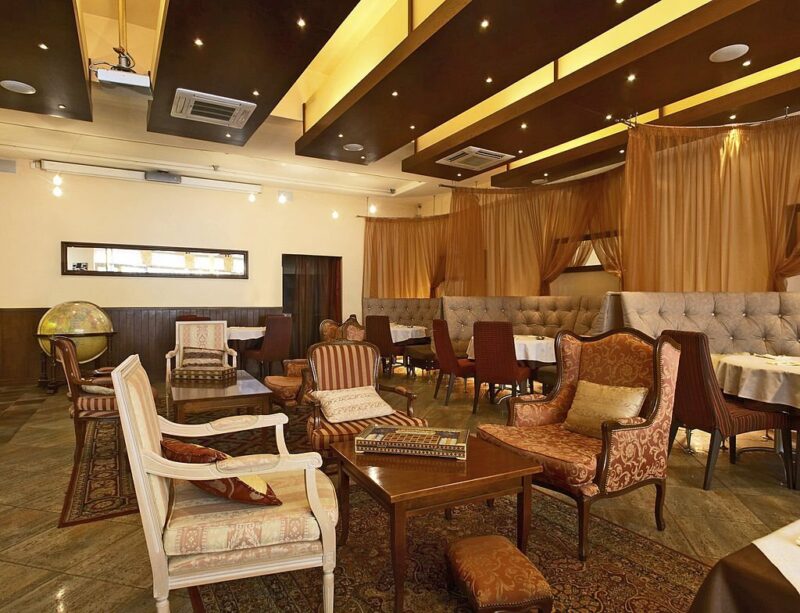 #9. Curved Furniture and Shapes
In contrast to the clean lines and sharp edges of modern design, 2023 will see a rise in curved furniture and shapes. From curved sofas to rounded chairs, this trend adds a softness and elegance to a space. The use of curved shapes creates a more organic and fluid feel, reflecting a desire for comfort and relaxation.
#10. Minimalism with a Twist
Minimalism has been a popular design trend for many years, but in 2023, we will see a new twist on this classic style.